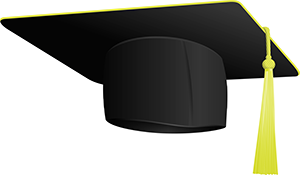 May/June Events
May 1: Dorchester County Library Bookmobile, 3:00-3:45pm
May 11: School Improvement Council, 8:00am
May 15: Dolphin Coin Store (final for this year)
May 18: PreK/Kindergarten Fun Day
May 22: Dorchester County Library Bookmobile, 3:00-3:45pm;
District Awards Night, Woodland High, 6:00pm
May 23: Promotion Ceremonies:
PreK (9:00am), Kindergarten (11:00am), HeadStart (1:00pm)
May 25: Field Day
May 28: Memorial Day (no school)
May 29: Fifth Grade Fun Day
May 30: Fifth Grade Promotion
June 1: Awards Day
June 4: Last day of school; 11:45am dismissal
---
Calling all Moms & Dads!
You are cordially invited to join us for
Muffins for Moms (Friday, May 11)
and
Doughnuts for Dads (Friday, May 18)
Kindergarten-Fifth grade: 7:05-8:00am
PreK: 8:00-8:30am
Cost: $2.10
Please watch for the flyer, and RSVP!
It's Yearbook season!
The Harleyville Elementary 2017-2018 yearbook is now on sale;
$10 per copy, now until June 4, 2018.
Yearbooks will arrive mid-May--and you don't want to miss the signing party!
---
Congratulations to the HES Employees of the Year!
Teacher of the Year: Mrs. Ashley Mitchum
Classified Employee of the Year: Mrs. Gail Pinckney
Rookie Teacher of the Year: Ms. BreeAnn Burdette
---
On our campus every Monday:
AmeriCorps Family Navigator!
---
Dorchester District Four 2018-2019 Academic Calendar
---
---
Help Us Earn Dollars for Dolphins!
---