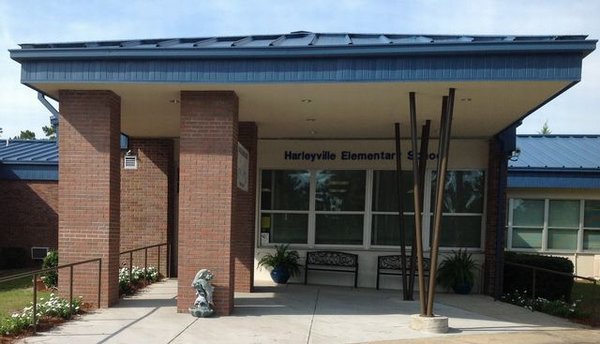 Harleyville Elementary (formerly Harleyville-Ridgeville Elementary) is one of six schools in Dorchester District Four, and the elementary school which serves the Dorchester and Harleyville areas. This is the eighth year of existence for Harleyville Elementary; following the school restructuring in 2012. Blue and yellow are the school's colors, and the mascot is the dolphin.

Harleyville Elementary is located in the town of Dorchester, in upper Dorchester County. The school serves students from Harleyville (six miles west), and other outlying communities. The majority of our students are bused to and from school; the remaining students being car-riders. Situated as we are along a busy highway (Highway 78), surrounded by woods and open space, none of our students arrive or depart un-escorted.

Harleyville Elementary currently enrolls approximately 250 students. The percentage of our student population eligible for free and reduced meals qualifies us as a Title I school.
Students at Harleyville Elementary are active and engaged learners, who not only excel in academics, but are active in the extra-curricular activities on campus, such as our Robotics Team (The Dolphinators!), our athletic program (including cheerleading), and our clubs.
HARLEYVILLE ELEMENTARY SCHOOL:
"Helping Everyone Succeed"
Mission Statement
The Mission of Dorchester School District Four is to develop life-long learners who will have a positive impact on our global world.
Our Vision
The vision of Dorchester School District Four is to be an exemplary district where all students reach their maximum potential with the support of the district, home, and community.
Our Beliefs
We believe that students learn when…
the district, parents, and community support the education process and are committed to continuous improvement;
effective instruction is provided by highly qualified teachers; and
a nurturing and secure learning environment is maintained.